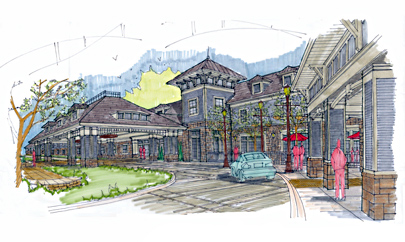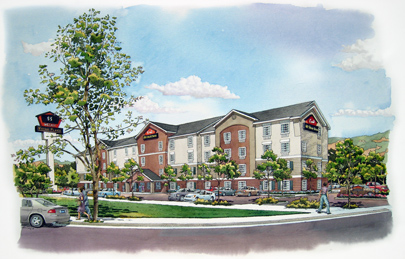 Our Design/Build Services include Preconstruction Services such as:

Preliminary Designs
Site Layout Drawings and Renderings
Participation in entitlement and permitting processes
Budgetary pricing
Value engineering
Design/Build
We offer Design/Build Services to provide our clients with a Single Source, Full Service Solution for their construction endeavors from concept to completion.
Our objective is to be the construction department of our Clients' business operations.
We do not merely build what someone else designed. This often produces an unnecessarily costly project, reducing the client's profit potential and increasing the fee charged by the traditional contractor and designer. Rather, we cater our services to provide construction solutions that prioritize our clients' operational objectives-the generation of profits.
As the Design Builder we offer designs that reflect our understanding of the clients' objective. As their Design/Builder, once our client approves the design, we take full responsibility for the constructability of the design documents. Therefore the initial price we offer for the construction of the project is the final price for the scope of work eliminating the necessity for the client to budget contingencies to cover errors in the design documents for which the general contractor is entitled to extra compensation under traditional Design-Bid-Build arrangements.
Everything, from start to finish
Our Services also include cost control services, general contracting, construction management, and assisting our client in preparations for opening their facility for profit generating operations.
Our Design/Build Services provide Single Source Responsibility for our client's entire construction objectives eliminating the necessity for our clients to enter multiple non-integrated contract agreements with designers, construction managers, consultants, and contractors. We provide all the services our clients need to fulfill their construction objectives from project concept to opening the facility for business operations. We do not consider our job done until the building is open for business operations unlike traditional contractors whose obligations end with the procurement of the Certificate of Occupancy from the jurisdictional authority.
Our highest priority is to provide a service that promotes our clients operational profits.
Lower costs, higher reliability
Not only do our services reduce the total cost of construction for our clients, but they also reduce the time from design to construction. This results in a completed facility open for business operations sooner than under traditional Design-Bid-Build methods thereby generating more operational profits for our clients.
We offer Guaranteed Maximum Pricing for our construction services along with motivational incentives for early completion.
Trust is rarely found in traditional construction arrangements.
Our objective is to gain clients for life.
We strive to earn our clients trust and to eliminate any need for our clients to ever employ another contractor.
Let endvrcorp be the solution to your development/construction objectives